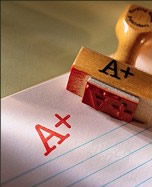 Smart Choice Outreach Center Inc. is a nonprofit mentoring and tutoring youth organization that was established in 2005. We are a prevention organization. Our services are made available to all Harnett County, North Carolina youth between the ages 4-18 and their families. Our mission is to ensure that youth have access to programs that stimulate and transform their minds, bodies and spirits.
Our educational goals include increasing academic performance, increasing positive personal and social skills, developing skills to function as a self-directed person, teaching principles involved in making moral and ethically choices, developing the capacity to cope with change through an understanding of peer pressure, negative of gangs and discipline behavior, providing college planning and financial information to disadvantaged families, providing career awareness and preparation for post secondary education, providing one-on-one and group mentoring, and a summer food program.
Our programs are committed to the youth that we serve. We are pleased to announce that we have a 95% graduation rate in which all our students are currently enrolled in college.
Our Program has collaborated with:

Harnett County 4-H
Dunn Recreational Department
C.F. Hodges Memorial Scholarship Organization
Think Smart Outreach Center
The Office of Juvenile Justice
Dunn Police Athletic League (PAL)
Harnett County Girl Scouts
Community Churches
Smart Choice program currently consist of 4 major components: mentoring, tutoring, social and academic enrichment and a summer food program.
Download the Smart Choice Outreach Center PowerPoint Presentation